John Trumbull's The Declaration of Independence was first painted in miniature size (21.2 inches by 31.2 inches) in 1787 and was given to Yale University in 1831. It presently resides at the Yale University Art Gallery. Congress authorized Trumbull to produce a scaled-up, life-sized version of the painting. This second painting was mounted in the Rotunda of the Capitol Building in Washington, D.C., where it can be seen today.

US mail:   PO Box 365, Cumberland, ME, 04021

Disclaimer: The opinions expressed within an interview are those of the person being interviewed and not necessarily those of the editor.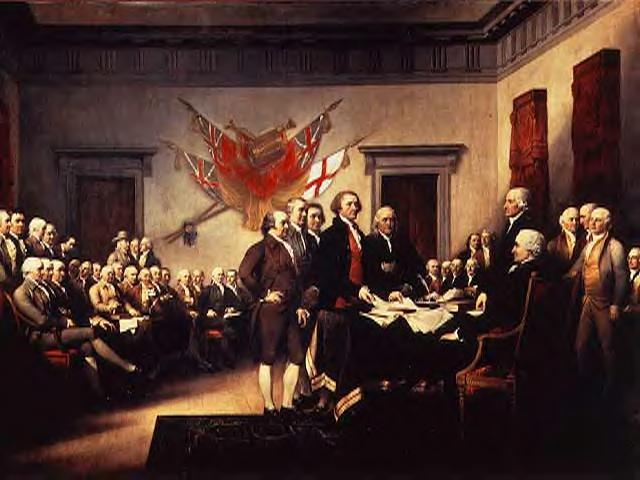 Terms of Use: The contents of lawinterview.com are protected by copyright law. You may not reproduce, distribute, transmit, display, prepare derivative works, or perform any copyrighted material on the lawinterview.com web site without the prior written consent of the editor.

The editor, Pamela Trudo, is an attorney licensed to practice law in Maine, New York, and Colorado (inactive status). She resides in Maine and finds her role as guardian ad litem in child protection and family law matters as being the most rewarding aspect of her private practice. She may be contacted in the following ways: